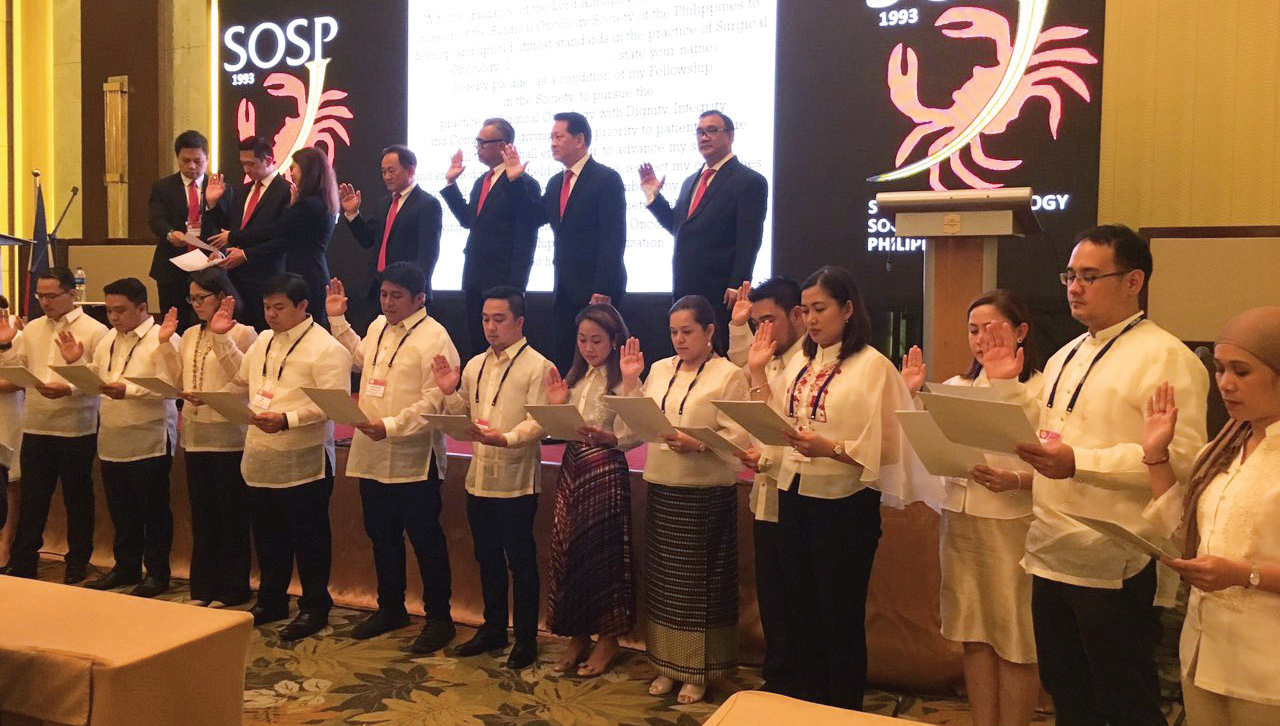 The Philippine Board of Surgical Oncology (PBSO)
By: Gerald Alcid, MD
Since the reinvigoration of the society - one of the key visions of the new board is to make the society a boarded specialty. A lot of meetings and brainstorming were done until, in the midst of the pandemic, the Philippine Board of Surgical Oncology was born.
The Specialty Board is under the Surgical Oncology Society of the Philippines (SOSP) and takes charge in certifying qualified surgical oncologist as members of the SOSP. It shall formulate and execute policies, rules and regulations governing certification. There will be written and oral examinations. The following are the intended learning outcomes:
Assess the cognitive aspect leading to proficiency in clinical diagnosis and management of surgical oncology cases to maintain highest quality of care.
Evaluate competency in clinical decision making given a specific surgical oncology case.
The PBSO is aligned to the mission of SOSP to maintain the standard of excellence in the training and practice of surgical oncology in the Philippines, promote the highest quality of care in surgical oncology patients and be a leader in the management of surgical oncology cases in a multidisciplinary setting.
The first written examination was given last December 6, 2020, with examinees from the different 8 training programs of Surgical Oncology.
The Board of Trustees are:
Chair- Gerald T. Alcid, MD
Vice Chair- Rodney Dofitas, MD
Secretary- Karl T. Morales, MD
Treasurer- Gemma Leonora B. Uy, MD
Auditor- Jose Rhoel C. de Leon, MD
Members:
Samuel Ang, MD
Nelson Cabaluna, MD
Dakila De los Angeles, MD
Alex Lay Tan, MD
Surgical Oncology Society of the Philippines